"brightway" is ALL OSAKA MADE shoe brand.

We have been creating shoes for half a century and we have a favour to ask.
We hope the people who wear our shoes will have a brightway future.
We are proud of creating shoes here in this place out of all the places shoes are made in the world.
Passing on our techniques and our thoughts from generation to generation, we dream of a utopia of creating things.
Once more today, we will carefully make each individual pair of shoes.
Design that has mastered minimalism, that will still be loved in 10 years' time.
What we want to give you is time so that you can be content.
The culture of taking care of quality products for years and years.
Unchanging sensitivity in changing times.
This is the response that we ended up with when thinking about giving our customers everyday moments of contentment and culture.
It was to trim everything back and go with a minimal design.
In this age of mass production and consumption, we want to create a product that you will be loving and wearing even in 10 years' time.
As professional creators, we create such authentic products that will be loved and worn no matter the era or your generation.
A repair service to give you peace of mind and help you keep your shoes for a long time.
At brightway, we have a comprehensive repair service that starts with replacing soles so that you can keep your shoes for a long time.
Important things for professional creators. This is not how much we sell but how we can create a special day for as many customers as possible.
As shoemakers, we take responsibility for the products we create and we have an extensive after sales service so that you can wear and love your shoes for a long time.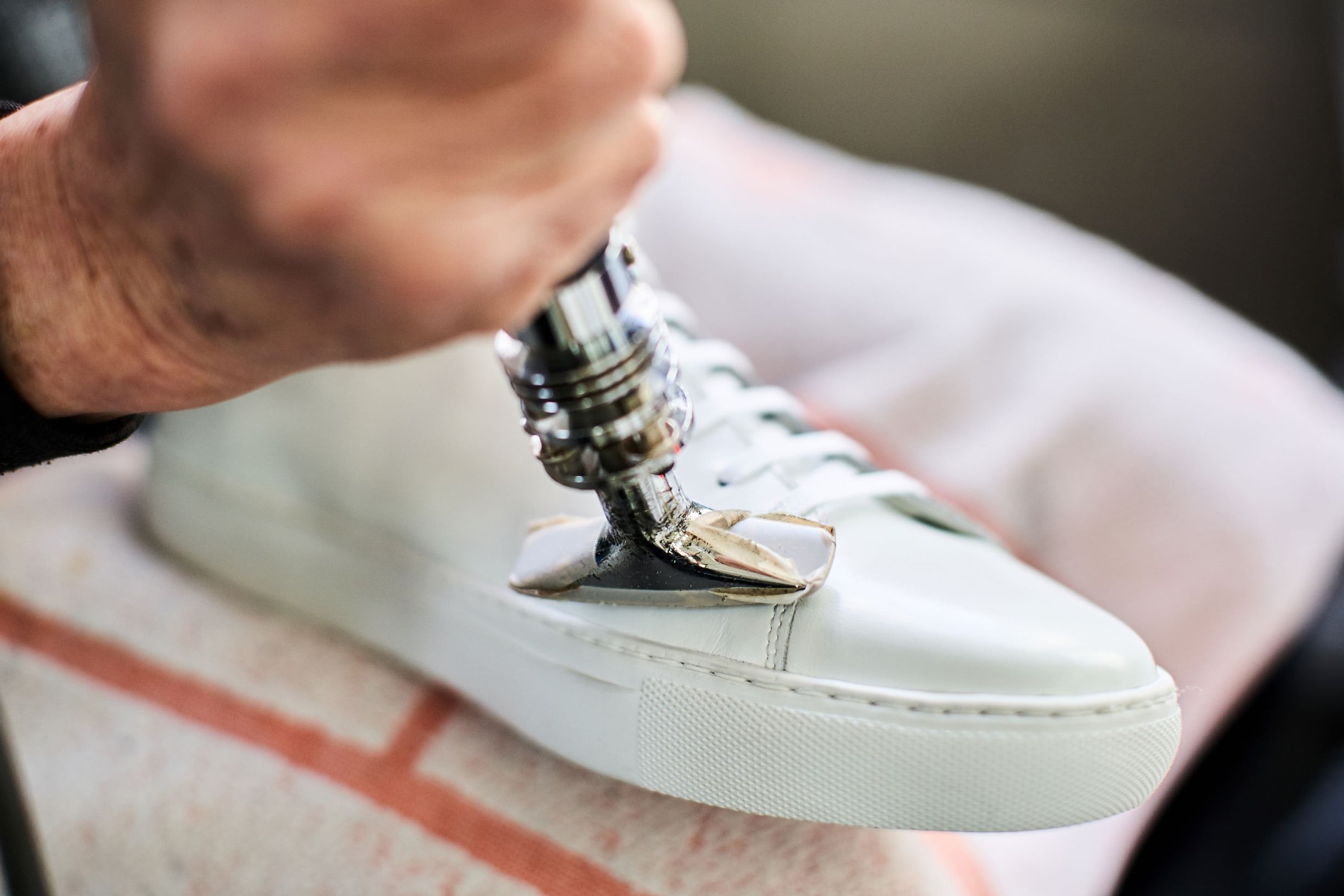 Materials produced in Japan and ALL OSAKA MADE – sending Japanese creations out into the world.
At brightway, we procure good quality materials produced in Japan as much as possible.

There is one more thing that we value. That is protecting creation and manufacturing in this area and passing its techniques and history on to the next generation.
Business Name INTERNATIONAL SHOES CO.,LTD

Location  1-11-20, Daikoku, Naniwa-ku Osaka-shi, Osaka, 556-0014, Japan
President  Yoichi Ueda
Founded   April, 1954